Farmers: Success Story
The last thing that government or utility company engineers think about when they dismember a farm with power lines, highways or pipelines is how the work of the farmer can be turned upside down, adding expense and loss of acreage. The highway departments and utility companies pay for the land they take, but never for the damages caused on either side of the right of way. When the I-77 bridge over the New River was built in the 1960s, it cut the Wythe County farm below it in half.
The Virginia Department of Highways promised the family of Edd Jennings to always keep open the access underneath the bridge so he could continue to move his farm vehicles from the barn on one side to his fields on the other. Thirty years later, when the bridge was rebuilt, VDOT's memory failed, denying it had ever made such a promise. Then, it dumped a 50-foot tall pile of construction spoils from the reconstruction under the bridge in Jennings path, cutting the farm in two and the equipment off from the fields. With a lot of detective work, Waldo & Lyle found the proof of the promise, in writing on old maps. A judge ordered VDOT to live up to its commitments and to pay Jennings a handsome penalty for years of disruption and inconvenience.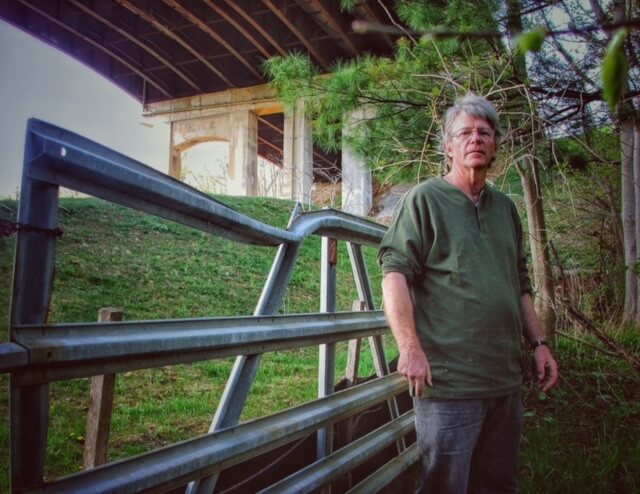 Wythe County, Farmer Edd Jennings