Wanda Richards
In A Hurry Food Store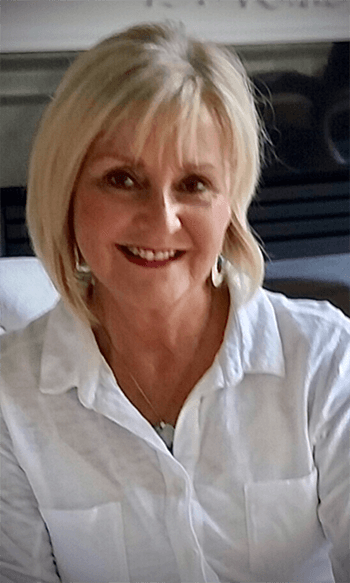 Her battle exposed the insidious ways condemnation laws exploited Virginians.
– By Dennis Hartig
Litigation into submission is a legal euphemism that hides more than it reveals.
Just ask Wanda Richards.
What "litigation into submission" conceals is what happens in a legal dispute when one side holds all the cards and the other has an empty hand.
Those three words in no way describe the anguish, expense and hardship that Wanda Richards endured when the Virginia Department of Highways decided to pressure her to surrender her business.
Wanda, and her deceased husband, David, had built a small shopping center at 501 Kempsville Road in the Greenbriar section of Chesapeake. The anchor was their own convenience store, In A Hurry Food Store. Its "Killer Burgers" had a big following in Greenbrier.
The shopping center had some smaller retailers to whom they leased space. In A Hurry Food Store had 13 parking spots out front. The couple had bet their life savings on the business. David died during construction, making Wanda a widow with four small children.
In 1999, a state agent came into the store and told Wanda that the highway department wanted for a road widening, the parking lot in front of her store with all of its 13 parking spaces, but she could keep the store. How the store could survive without parking, the agent could not say. For this death sentence, the agent said the state would pay her $75,000, a fraction of what the shopping center cost to build and was now worth.
Wanda balked, then learned the hard way that the deck was stacked against her. VDOT took title to the parking lot, put the $75,000 into escrow and started the timer on its "litigation into submission" strategy. VDOT then brought in appraisers, engineers and land planners to embroil her in an eight-day courtroom battle .
The constitution guaranteed her "just compensation," but she soon found out this was a false promise. To fight it out in court, to defend her property rights, to prove that VDOT was shortchanging her, would be expensive.  Wanda would have to get an attorney and hire engineers and appraisers, an amount much greater than $75,000. And even if a court awarded her more than $75,000, she would probably still end up in the red.
This is why so many property owners at that time said it was a waste of money to fight; it was smarter to take what was offered and raise the white flag.
Wanda took the risk, hiring Waldo & Lyle to fight her battle. And she won. After hearing her story, the jury decided that Wanda was right about what VDOT had done. It ordered the state to pay her $875,000 plus interest in "just compensation," more than 10 times what VDOT said was fair.
But Wanda had to pay out of her pocket the cost to wage the battle. Even though she had done nothing wrong, and was trying to be made whole, the law prevented her from recovering any of those expenses. In the end, Wanda's "just compensation" award was not in reality $875,000 but what she netted, $500,000 after the expenses were paid. This advantage gave VDOT enormous leverage every time they condemned property across Virginia. Wanda's condemnation was the first of 14 Kempsville Road widening cases to come to court. Her success inspired the other 13 to take on VDOT in court. Each one was victorious.
In 2002, Wanda's case came to the attention of some Virginia lawmakers who began to agitate for leveling the playing field. The first way was to make the government pay some of these expenses when it was shown in court they low balled the property owner. The state and municipal governments with condemnation power fought hard to keep their leverage. It took several years, but eventually expenses like those incurred by Wanda became recoverable. It did not happen in time to help her, but there was happy ending: with what she was paid, Wanda was able to tear down the store and rebuild with adequate parking.
It would take many more cases like In A Hurry Food Store to come to light — and many more years — until the public outrage built enough to force the General Assembly to get serious about ending eminent domain abuse.
Wanda helped get the ball rolling.
Before his retirement in 2008, Dennis Hartig spent four decades reporting and editing for The Virginian-Pilot. As managing editor he directed reporting on eminent domain abuses and, later, as editorial page editor he crusaded for reforms.